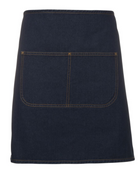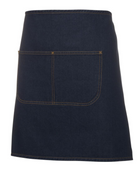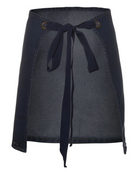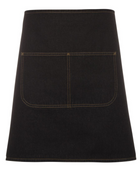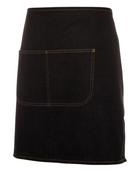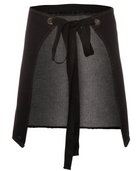 Description
Apron: 100% Cotton for comfort
Straps: 100% Polyester
Front pocket with double stitch on centre and around seams
Two Antique brass eyelets on waist
Herringbone strap to go through eyelet, fold back secure with bar tack
Apron size: 78cm (width) x 50cm (length).  Pocket size: 33cm (w) X 15cm (h).
Price includes standard top centre embroidery of your logo. Please refer to our

FAQ

for more information about sizing limitations.
One time only

setup

cost required of $55 (for orders <50 units). 
Minimum order of 5 aprons.
Price includes 10% GST. 
*Colours & Measurements are approximate only.
Brand: JB's Wear
Product Code: 5ADW